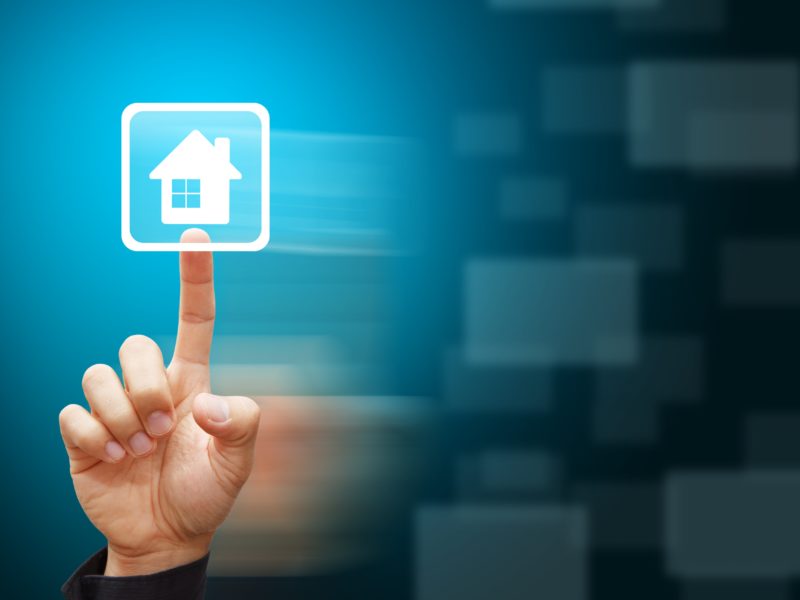 The peace of mind that everything in your home works well helps a lot to improve the quality of life. It is never a good idea to wait until some situation affects the security in your home to start taking precautions, so from the beginning it should be a factor to consider for your future home.
The good news is that, with the great technological advances of recent years, there are more and more options on the market not only to protect houses and apartments, but also to make it the space of our dreams with small technological improvements that will give it the perfect touch. Smart homes are here to stay.
First of all, it is important to keep in mind that investing in including security and intelligent improvements to your home brings many advantages: from increased security to energy savings, through the comfort of having control of your home in your hands, literally, because today everything can be managed from a cell phone.
If, for example, you go on vacation and leave your home uninhabited, having technological systems like these will help you be calm and relaxed knowing that everything is fine at home.
With so many options in the market, this time we bring you a list so you can choose which one to start with.
Intelligent Security Cameras
Although it sounds very common, technological advances have taken this security method to another level. Today it is possible to have the image of everything that happens in your home in the palm of your smartphone or on your computer.
There are also cameras on buzzers, so you can automatically see on your cell phone who is knocking on the door and even talk to her without having to open it. This is one of the most basic implements to implement in smart homes.
Alarms
Although the traditional ones are still in use, today there are so-called domotic alarms, which do not have cables and can be managed directly from mobile devices.
For example, they have almost invisible sensors that can be attached to doors or windows, distinguishing vibrations related to intrusion attempts and being activated immediately. The best? They connect and disconnect automatically when you go out and enter your home.
Control lights, electronics and more at a distance.
There are numerous systems that allow you to program or control from your Smartphone home systems such as music devices or lights, some can even control the curtains or blinds. You can turn lights on and off, program turn-on times and whatever, to virtually any object that uses electricity.
This is perfect for when you leave your home for a vacation and want to leave it protected, or for those who own vacation homes that spend long empty seasons. These simulations create the feeling that there are people in the house, driving away or at least making anyone who tries to break in doubt.
Disaster Detectors
There are systems that will alert your smartphone if an emergency occurs. For example, they can detect smoke, fire, or even water or gas leaks. Because notifications are received in real time, you will have the ability to call the fire department in time or ask for help from someone close to you to avoid a major problem.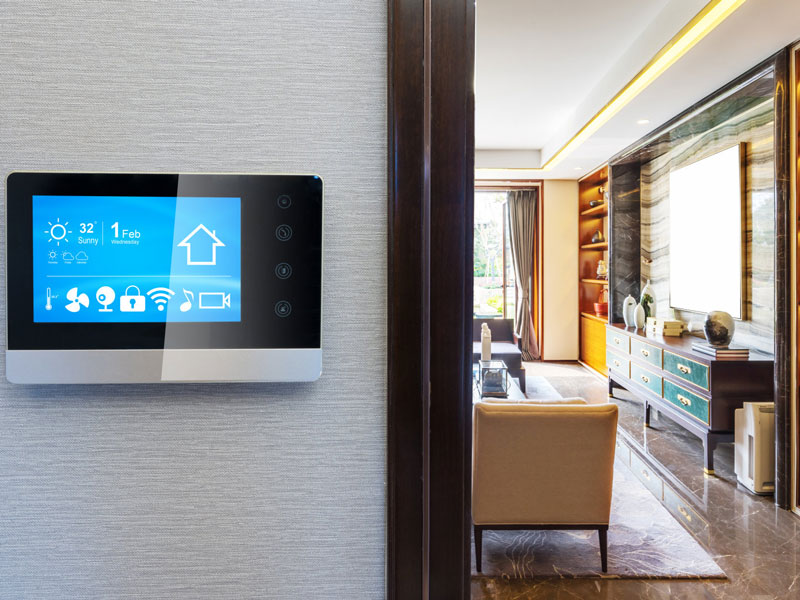 Intelligent locks
This system is like having your own virtual doorman. You can open the door to visitors from any corner of the house and know at all times who is in front of your home.
It also has night vision and you can program biometric access (with fingerprint). Imagine being able to open the gate of your house before you arrive, without having to get out of the car or stop for a long time, situations in which the so-called "blunders" occur in which criminals steal your car. You could also, for example, completely block a door if someone tries to force it too much.
Smart homes should have security measures like these. Nothing better than feeling confident that you won't open the door to any stranger.
Intelligent lamps
Previously we commented that programmed lights can help you simulate that there are people in the house, but there are also systems with a wider range of automation, capable of providing even different colors of ambient lighting, which also makes them a spectacular additive for parties in your home or.
For example, to generate romantic atmospheres in certain areas of the house, lower the intensity of light if you want to see a movie, etc..
Intelligent thermostats and heating.
Automating this system will allow you to automatically measure the temperature of the space, and, depending on the programming you choose, will provide the heat or cold necessary to make you more comfortable at home.
The hallmark of smart thermostats is that they also learn from your routine, lowering the temperature when you're not at home and raising it when you're going to get there. This will save you money and spend less energy.
Robots to help with household chores
Although it sounds like a dream, it is actually possible to remotely manage some devices that will help with household activities. There are coffee machines, microwaves, toasters and even washing machines with wifi that you can program to wake up with the coffee ready, or with the warm food to start the morning in the most comfortable way.
You can also buy an automatic vacuum cleaner and program it so that every day it goes out to vacuum and plugs in again to the same place, charging its battery automatically until the next day without you having to do anything.
SMART HOMES: Total Control
If we combine all of the above, it's no longer a dream to have a house that works remotely and is practically self-managed – those are smart homes. There are systems so advanced that they will allow you to control practically everything in your home from your cell phone.
Apart from security cameras, alarms and all those things, they also allow you to maintain control over objects and pets, for example, monitoring the place of the house where you are, dispensing food, talking to them at a distance, etc.. Some systems even warn when small valuables, such as a jewelry box or a computer, are moving thanks to small sensors.
This is the perfect way to increase security in your home, while saving time, energy and money.